We are independent Technology specialists located in Tower One Barangaroo International Towers Sydney (headquarters) and across eastern Australia.
Australian Sentinel works alongside you to bring perspective and advice so that you can confidently plan and implement technology that achieves more.
We will guide your teams, bringing clarity and expertise to maximise investment through practical, future-proof, and effective IT solutions.
Australian Sentinel has a culture of learning and adapting and offer flexible working to our team. We are an equal opportunity employer and are proud to value diversity and flexibility.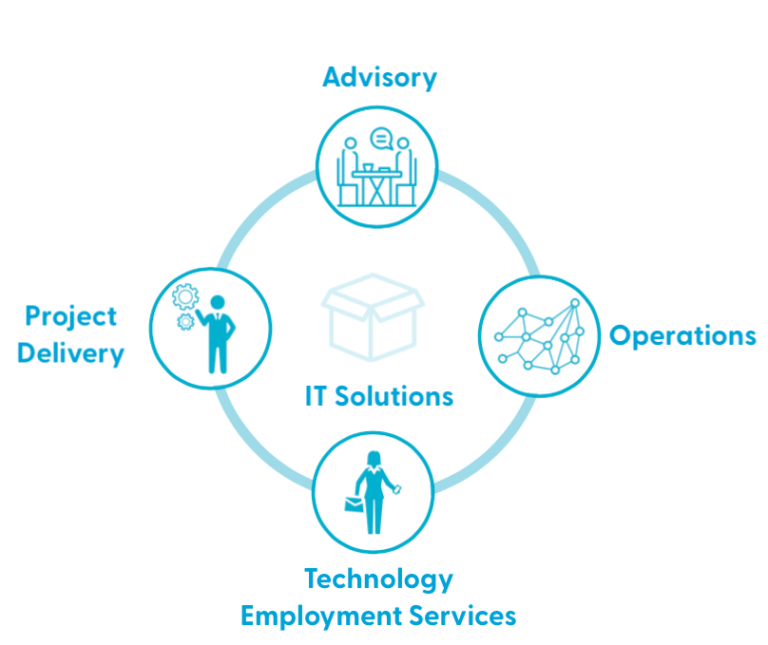 Technology Employment Services
Do you prioritise core business and demand more from your IT? Want help without cumbersome, complex consulting or undesirable procurement?
Our Advisory practice use cost-effective, accelerated and proven methodologies to improve benefits realisation, projects delivery performance, IT investment effectiveness and IT Operations capability.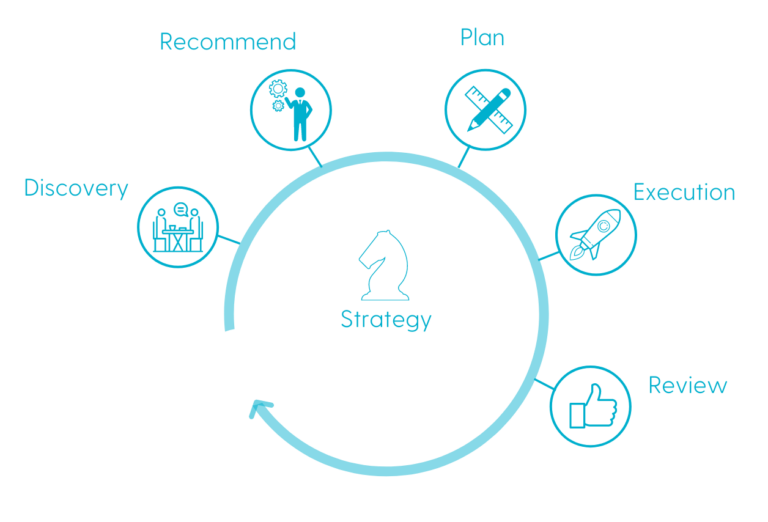 The Advisory product suite identifies and drives opportunity for clients to be more strategic in execution. Our team will partner with you to provide expertise thought leadership, vendor neutral and trusted advice using cost-effective, accelerated and right-sized methodologies to transfer expertise, IP and practical guidance.
Standard Advisory Products
Business Case Development
Current State Analysis
Risk Assessment and Gap Analysis
IT Strategy, TCO and ROI
Functional & Non-Functional Requirements Development
Process Mapping
IT Operating Models
Technology Benefits Realisation
Maturity model
Digital Readiness Assessment
Outsourcing and Supplier Optimisation
Project Financial Optimisation
Coaching, Mentoring, Training
Recruitment / Candidate Selection support
Organisational Review
Implementation Planning
Project Delivery Practice
Resident Technical Services
Need help translating business concepts and strategy into your projects portfolio? Is your operations team inundated or embarking on transformation without capability and capacity? Need to transfer risk as well as demonstrate progress and urgency?
Project Delivery Practice
Our Delivery practice provides our clients with tangible outcomes and maximises their capability and capacity to ensure the successful delivery of their projects. We partner with our clients on their Business Change and Transformation requirements and help address urgent project corrections. We are specialists in IT Infrastructure & Operations and Service Integration & Management solutions.
Project Delivery Products
Business Change and Digital Transformation
Major Project Correction
Framework/Methodology Optimisation & Design
Portfolios, Programme & Projects
Agile and/or DevOps
Post Implementation Reviews
Portfolio, PMO, Program & Project Health-checks
Coaching, Mentoring, Training
Maturity and Readiness Assessment
Quality Assurance
Testing Automation
Staff augmentation
Outsourcing and Supplier Optimisation
Professional Services & Annuity Contracting
Project Financial Optimisation
Portfolio, PMO, Program and Project Assurance
Project & Program management
Agile Product Owners
Agile Scrum Masters
Portfolio, Program and Project Scheduling
Major Project Directorship
Recruitment / Candidate Selection support
Implementation Planning
Governance and Control
Resident Technical Services
Our Resident Technical Services cover NSW, VIC, and the ACT. We offer small and large businesses, along with government and private enterprise, a wide range of solutions to maximize efficiency, solve problems and achieve growth objectives.

With over 20 years' experience in the data, telecommunications and security fields, our Resident Technical Services team leader provides expert advice, high-quality service and effective solutions to the commercial, industrial and residential sectors. The team are certified Systems Engineers dedicated to providing quality workmanship and leads a dedicated team in the security, data, telecommunications, audio-visual and electrical fields. They bring their expertise and reliability to deliver an outstanding customer experience, every time.

The goal of Resident Technical Services is to take the stress and confusion out of selecting and installing new systems. We strive to streamline and simplify the entire process, whether it's a brand new project or just time to upgrade your existing infrastructure. We provide exceptional standard of workmanship and customer service, specialising in:
Resident Technical Services Products
Structured & Fibre Optic Cabling Solutions
Wireless data systems
Cabling
Electrical
Audio visual systems, including custom PA systems
Security solutions for existing premises and new developments
We will guide your teams, bringing clarity and expertise to maximise investment through practical, future-proof, and effective IT solutions.
Australian Sentinel focuses on your successful business transformation and operations while maintaining a technology agnostic and independent perspective. This is complemented with our partnerships with global distributors, solution providers and software vendors as well as our teams of technical experts. Many of our clients choose to procure their end-to-end technology solutions via Australian Sentinel.
ICT Hardware, Software, Cloud and IoT Solutions
As a valued reseller partner with Australia's leading wholesale distributors of technology as well as a myriad of direct vendor partner statuses, we are in a privileged position to pass that value onto our strategic clients. We can support complex solutioning, training and enablement, configuration and staging, licensing and compliance, procurement and logistics as well as financing.
Australian Sentinel offers multiple finance options for our clients through our finance department, via our finance partners or we can facilitate through our vendors. Regardless of the desired option, we help guide our clients through the path that is feasible and practical.
Operations and Managed Service Practice
Service Integration and Management
Our Operations practice will help you devise, execute and optimise IT strategies and plans that align to your current need. We are specialists in IT Infrastructure, IT Operations and Service Integration & Management solutions.
Operations and Managed Service Practice
Our Operations and Managed Service Practice helps you devise, implement, and optimise your enterprise architecture and technology and help you be more strategic in the execution of enterprise service management and operations.
Australian Sentinel focuses on your successful business transformation and operations while maintaining a technology agnostic and independent perspective. Our partnerships complement this with global distributors, solution providers and software vendors, and our teams of technical experts.
We provide a cybersecurity risk assessment according to your industry standard and identify the security level target of your business, then propose the solutions, controls and countermeasures that would achieve your security level target.
Business Case development and ROI Analysis
Requirements Management
Business Architecture
Information Systems Architecture (inc App & Data)
Technology Architecture
Managed Service Provider transition
ITSM/ITOM Solutions
Transformation and Implementation
Service Modelling Framework Policy
Service Taxonomy Policy
CI Classes and Attributes
Foundation data load (Service CI Data, Product CI Data, Infrastructure CI Data)
CMDB Data Management
Service Management
ITSM/ITOM toolset integration (ServiceNow, BMC, Ivanti, Micro Focus)
ITSM/ITOM Maturity Roadmap
IT Architecture, Design, Implementation
Cybersecurity Architecture
Service Integration and Management (SIAM)
n the rapidly evolving realm of IT, Service Integration and Management (SIAM) has emerged as a strategic methodology to effectively navigate the complexities of modern technology ecosystems. SIAM provides organisations with a structured approach to seamlessly orchestrate and optimise their diverse array of IT services. By fostering collaboration among various service providers, both internal and external, SIAM ensures cohesive service delivery, streamlined operations, and the ability to adapt to the ever-changing IT landscape. With SIAM, businesses can harness the power of integrated services, enhance efficiency, and provide exceptional IT experiences to meet the demands of today's digital landscape.
Reasons/drivers why organisations are adopting SIAM:
Executive and business pressure to evolve and innovate
Do more with Less, ROI, wastage, scale
Improve Service/Supplier Integration, Performance, Availability and Durability
Compelling events such as business transformations, in/outsourcing, M&A, etc.
Complex Ecosystem Management
Digital Transformation Needs
Operational Efficiency Enhancement
Customer Experience Improvement
Agility for Changing Demands
Vendor Consolidation Goals
Assurance of Service Levels
Emphasis on Continuous Improvement
Risk Mitigation and
Centralised Governance Implementation.
Challenges organisations face when pursuing backing/support for SIAM implementation:
Demonstrating Tangible Benefits
Aligning with Strategic Goals
ROI Clarity
Communicating Value Proposition
Overcoming Resistance to Change
Funding Constraints
Senior Management Awareness
Risk Mitigation Strategy
Adoption Planning and
Measuring Success.
Australian Sentinel plays a pivotal role in assisting organisations in developing a robust Service Integration and Management (SIAM) model. By leveraging our expertise, Australian Sentinel empowers businesses to enhance their productivity, achieve stringent Service Level Agreements (SLAs), and effectively minimise disruptions. With our comprehensive approach, Australian Sentinel collaborates with organisations to design and implement a tailored SIAM framework that optimises the coordination of various service providers. This model streamlines operations, fosters seamless communication, and ensures a synchronised approach to service delivery. As a result, businesses can navigate complex ecosystems with agility, ensuring higher operational efficiency, customer satisfaction, and overall success.
Our advisory practice employs tailored, efficient and fast-tracked approaches to provide expertise, intellectual property, and pragmatic guidance for enhancing benefits realisation, project delivery efficiency, Enterprise Service Management, and IT Operations proficiency. Our Enterprise Service Management & Integration Advisory products suite identifies and guides clients toward strategic service execution. Through cost-effective, accelerated, and appropriately scaled methodologies, we offer specialised insights, impartial viewpoints, and reliable recommendations that yield measurable outcomes.
Standard SIAM | ESM Products:
Business Case Development
Current State Analysis, Health Checks & Assurance
Risk Assessment and Gap Analysis
IT Strategy, TCO and ROI
Functional & Non-Functional Requirements
Process Mapping; New Services and Functions strategy and transition
IT Operating Models; end-to-end Service Modelling
Service/Supplier Integration and Technology Benefits Realisation
Maturity models; Best Practice Framework, Process & Capability
Outsourcing and Supplier Optimisation
Project Financial Optimisation
Coaching, Mentoring, Training
Recruitment / Candidate Selection support
Organisational Change and realignment; Stakeholder Management
Implementation Planning and Service Improvement
Toolset Integration.
ITSM Service Modelling - Strategy | Model | Design | Integrate & Transform | Support
Service Modelling is the structured process of creating visual or conceptual representations that depict the interrelationships and interactions among various components, processes, applications, and resources within an IT service. The aim is to provide a comprehensive and clear understanding of how these elements collaborate to deliver specific services, enabling organisations to optimise service design, delivery, and management. Service Modelling supports effective decision-making, proactive issue identification, and improved resource allocation, ultimately enhancing the quality and efficiency of IT services in alignment with business goals.
Our Service Modelling practice employs an efficient, structured and standardised approach to identifying and mapping the Service Model data from the catalogue request items through to the technology that drives improved use of the CMDB delivering increased levels of automation and integration.
Implementing a robust data & taxonomy foundation delivers ongoing benefits:
Expedited initial-level ticket logging with enhanced data quality
Heightened effectiveness in searching for knowledge at the initial level (increasing First-Time Fix rate)
Automated ticket routing
Enhanced trend reporting for both Incidents and Service Requests
Comprehensive insight into IT support capabilities
Improved efficiency within Problem Management processes
Decreased time and risk associated with Change approvals
Facilitation of Service Level Management
Swift creation of a Service Catalogue and Request Items
Focus on service-oriented reporting
Improved integration between the CMDB and operational workflows
Diminished administrative overhead in maintaining underlying data and the CMDB
Enhanced identification of root-cause technology for IT issues
Alignment with the IT Service Lifecycle.
Standard ITSM Service Modelling Products:
Service Modelling Framework Policy
Service Taxonomy Policy
CI Classes and Attributes Definition
Service Mapping
Advisory on Service Model Framework implementation and operationalisation
Service Delivery and Support Catalogue
CMDB Data Management Policy
Advisory on CMDB governance
IT Service Management Process Design
ITSM Maturity Roadmap
Australian Sentinel, as your trusted partner, offers assistance in sourcing IT technical expertise and delivering projects. With a nationwide presence, including offices in Sydney (Head Office), Melbourne, and Brisbane, we possess the necessary expertise and skills to cater to your specific requirements.
In a constantly changing landscape with evolving demands, teams face pressure to be flexible and adapt as needed. The Technology Employment Services team within Australian Sentinel ensures project success by sourcing highly skilled resources using an agile approach and remaining flexible in augmenting your teams. We engage with clients through contracts, statements of work, or permanent employee placements.
What sets us apart from traditional recruitment groups is our leadership led by subject matter experts with extensive experience in the technology sector and the specific roles we support. Our team comprehends your requirements and organisational culture, enabling us to meticulously screen, interview, and present outstanding candidates because we have walked in their shoes. For instance, project managers are interviewed by our own project managers, business analysts by our BA lead, consultants by our head of consulting, and so forth. We also follow a high standard process and due diligence to assure quality which means we will only provide a candidate when the minimum required criteria is met.
By thoroughly understanding your needs and presenting high-quality candidates, we minimise the time, expense, and risk involved, sparing you the need to manage the process on your own.
Service Delivery Guarantee
On every occasion, we strive to deliver an exceptional customer experience and expect our team to perform, so do you. As part of our Service Delivery Guarantee, we will replace any team member at our cost that does not meet expectations.
Service Delivery Assurance
Take advantage of our optional dedicated service delivery managers to assure the performance and alignment of our team to your expectations.
We help clients place permanent staff as their People and Culture or external recruitment struggle. Those clients have recognised that we are better placed to identify and attract specialised talent.
Project Directors
Portfolio and Project Office Staff
Organisational Change Managers
SIAM Consultant
Service Delivery Manager
Product Owners
Scrum Masters
Enterprise Architects
Network Designers & Engineers
Database Administrators
ITSM Principal Consultants
ITSM Technical Consultant
Solution Architects
Business Analysts
Testing and Quality Assurance